Iprona's fruit juice concentrates are derived naturally from berries, citrus and tropical fruits. Natural ingredients combined with proprietary technologies are used to preserve the aromas, flavours and colours of the fruits. Fruit juice concentrates are highly applicable across various market segments. In the nutraceutical sector, some fruits also strengthen the health perception in immunity-related products.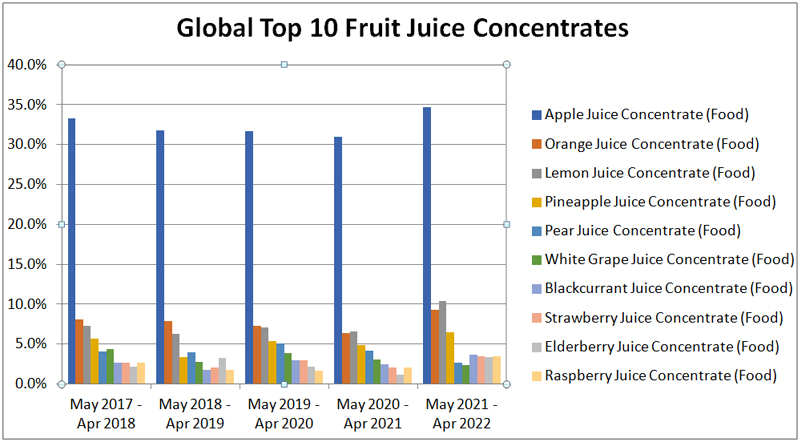 Despite apple juice concentrate being at the top of the list for the past 5 years, statistics have shown that some other fruit flavours such as Acerola, Aronia, Elderberry, Lemon and Lime are growing significantly in the global market trend.
Tastefully Fruit Range (Clear/Cloudy/Pulpy/Puree)
We've got the insights and ingredients, so what are you waiting for? Contact us!