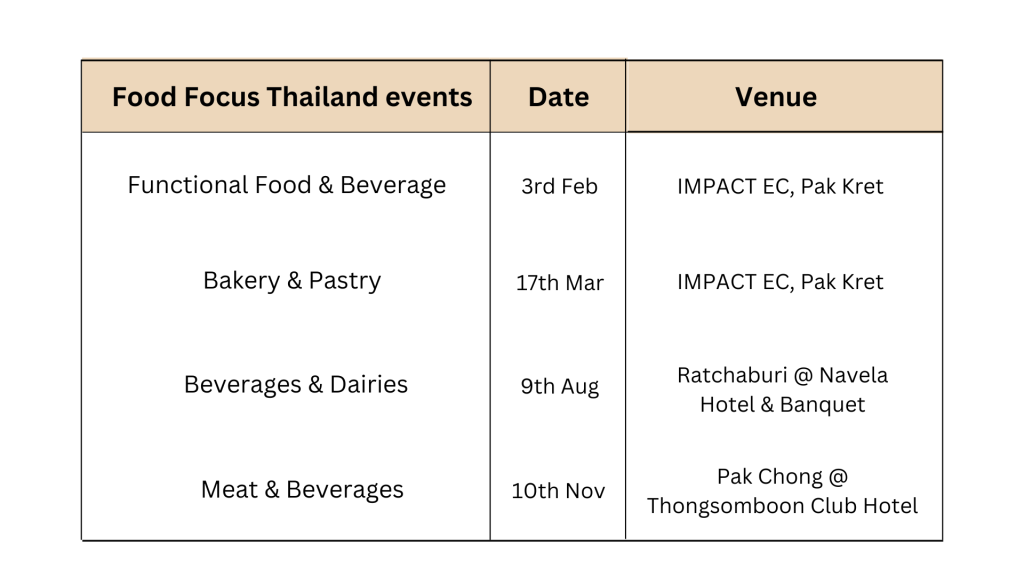 Functional Food & Beverage Edition (3rd Feb)
Functional foods and beverages are enriched with functional nutrients such as amino acids, vitamins, minerals, prebiotics and more to provide multiple health benefits. In current times, functional products have gained importance and are becoming more popular in demand due to increased health awareness among consumers.
Having said that, nutrient fortification has been made possible by using the right ingredients with functional health claim that is supported by credible scientific studies. We look forward to connecting with customers and suppliers in both food and nutraceutical markets. It is an event not to be missed, see you there!
Bakery & Pastry (17th Mar)
In recent years, consumers crave healthier indulgence in baked goods. The drastic change in consumer behaviour has driven the growth of "Healthy" and "Guilt-free" concepts in baking innovation. Bakery companies are searching for better-for-you nutritional ingredients, of which we have an extensive portfolio of ingredient solutions to offer.
In order to assist our customers, we will leverage on our ingredients and application know-how to develop sample food products that resonate with the consumer demands.
Stay tuned for more information about the upcoming Food Focus Thailand events in 2023. You may also visit: https://www.foodfocusthailand.com/